In this post: Torrid size: 1 & 2, Forever 21 size: 2XL, 3XL
About me: 42B, 34waist, 53hips. 5'10" size 10 shoes.
Non-Smoker, No Pets
No trades, Paypal payments ONLY, S SHIPPING ONLY
Shipping included with all these item prices!
I also sell o
Etsy: Buhdunkadunk
d get 10% off with the coupon code: PERFECT10
1.) Two pairs of Forever 21+ Leggings (1) pair 2XL and (1) pair 3xl....$3 each or 2 for $5
I fixed some holes around the thigh area, so t
hey might be a bit tighter. If you're usually a 16/18, these tights should be perfect for you.
2.) Torrid Light Blue Cardigan with White Dots, Size: 2.......$13
Some small holes in the front. Heavyweight material.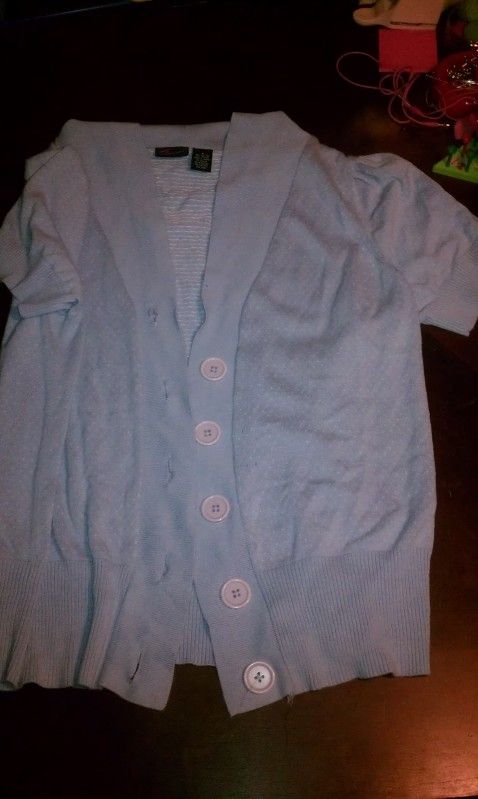 3.) Torrid White Cardigan with Black bows ans trim, Size: 2.......$13
Very Cute.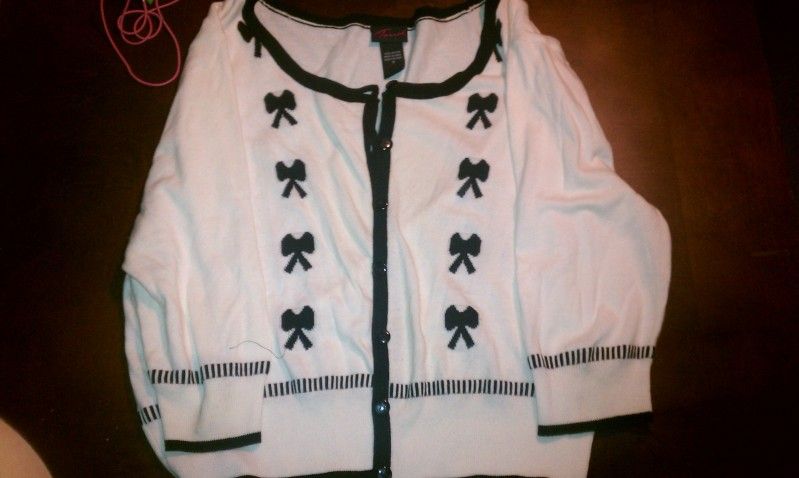 4.) Torrid Black Cropped Cardigan, Size:1................$13