No smoker
One closet free kitty
Shipping on Saturday if paid by Friday. Otherwise it may have to wait until next Saturday, though I'll try to ship earlier.
Domestic only please
Paypal only please
Last post was about a week ago.
Terms:Prices include U.S. Shipping.

Leave a paypal address if you are asking me a question with a real intent to buy. Otherwise, the first one to ask for an invoice gets the item.Please pay for your purchase by Friday so I can ship them out on Saturday morning. If you intend to pay later, please discuss with me first. Otherwise, I reserve the right to cancel the sale. Even if I don't cancel the sale, I may not be able to ship the items until next Saturday.
I'm including 3 recent ASOS purchases which didn't work out for me. I can return them but I wanted to see if there were any takers on this board first because it looks like these are out of stock at ASOS. Obviously I'd like to recover what I paid, so price include what I paid, plus shipping and paypal costs.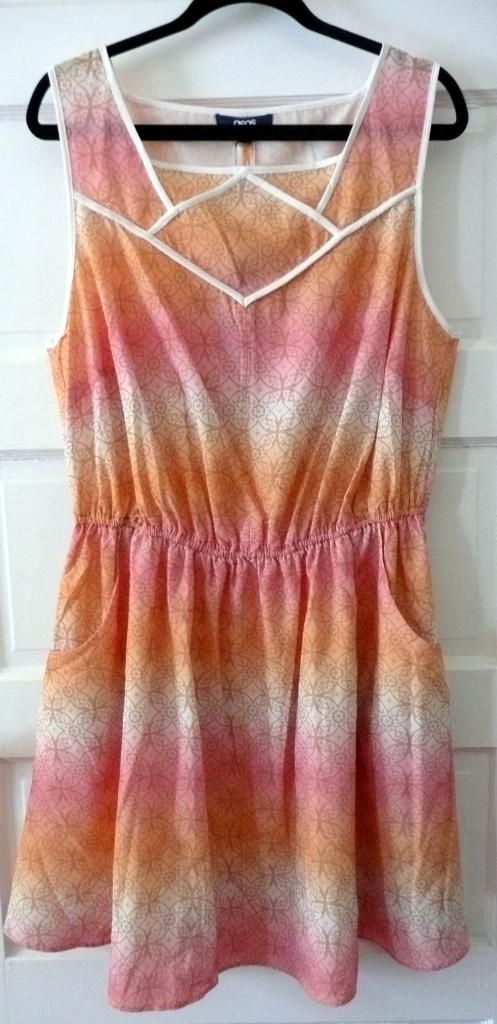 1. ASOS CURVE Exclusive Dress In Tile Print - Print / US 16
- $20 shipped
2. ASOS CURVE Exclusive Printed dress with drop pockets - Multi / US 18 - $18 shipped
3. ASOS CURVE Skater Dress with Aztec Trim - White / US 16
-
$24 plus shipping
(15 oz., shipping from 13903)
Must go priority and it won't fit inside a flat rate envelope as the dress is too puffy.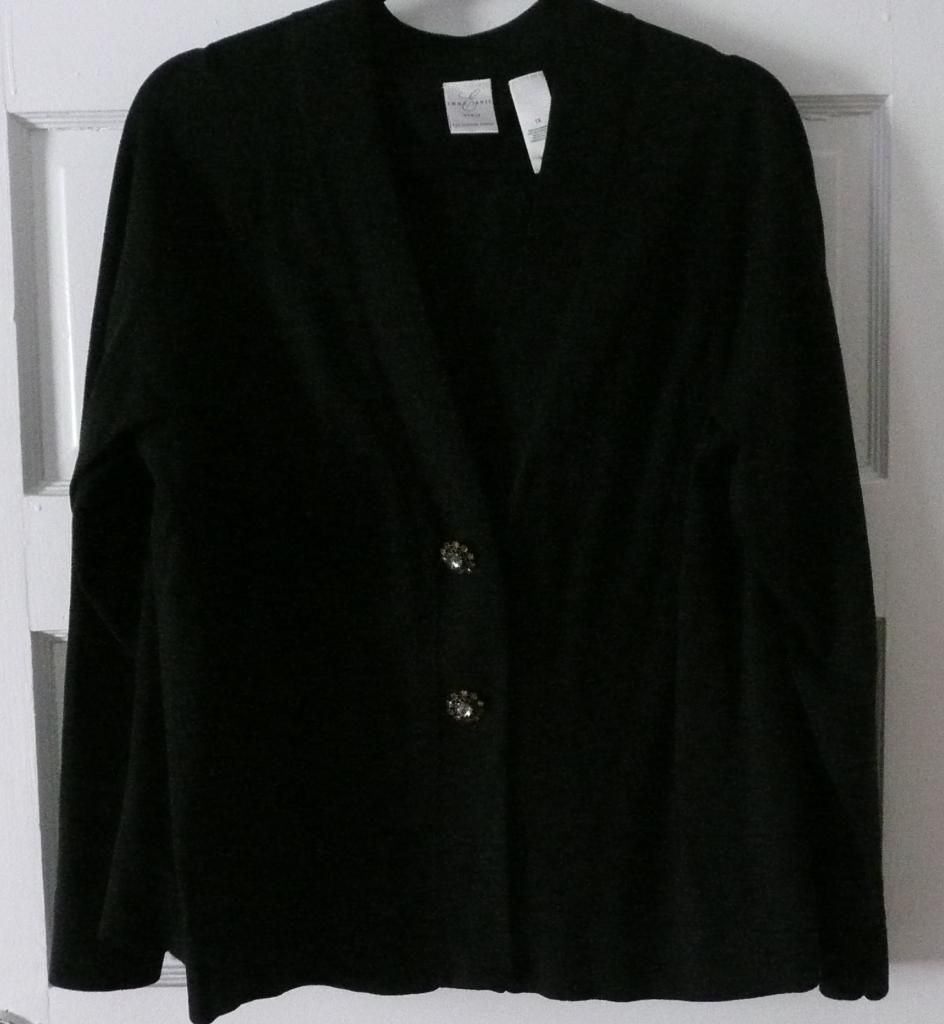 ;
4. Emma James (Liz Claiborne Company) blazer style cardigan 1X - $20 Shipped (via Priority flat rate envelope)
First picture is bad - the texture is closer to the second pic. There are no "buttons" - what you see above are snaps.
Worn maybe 3-5 times.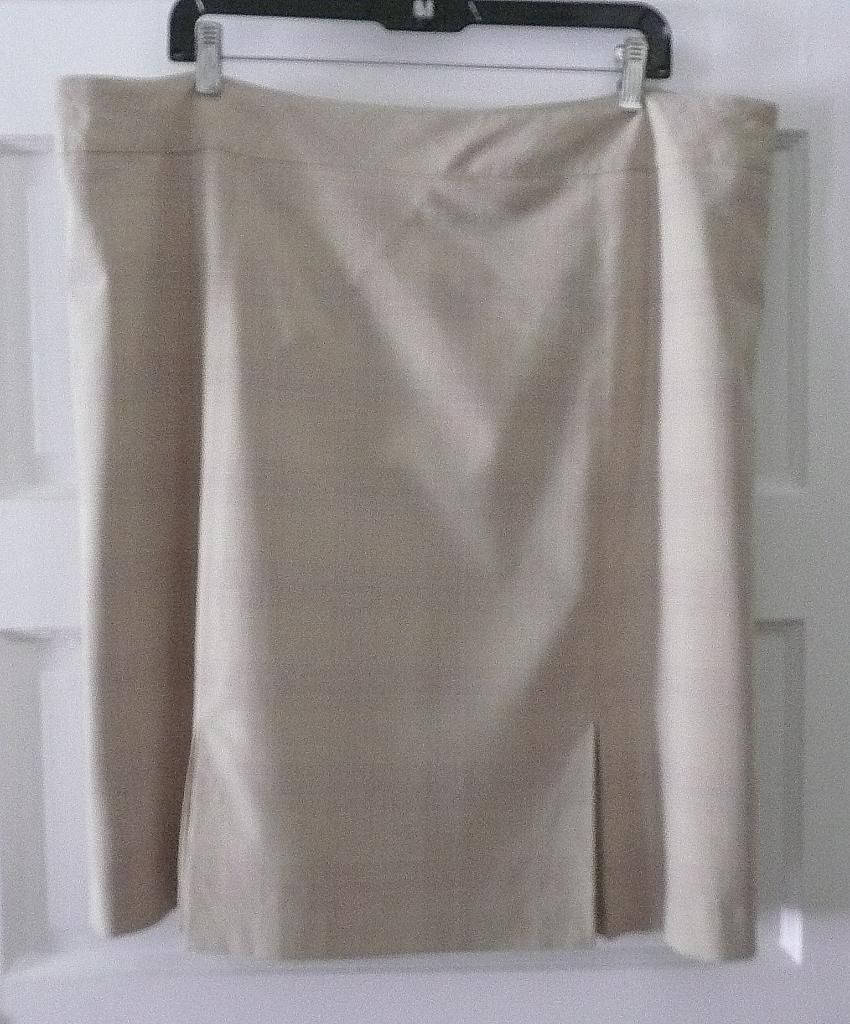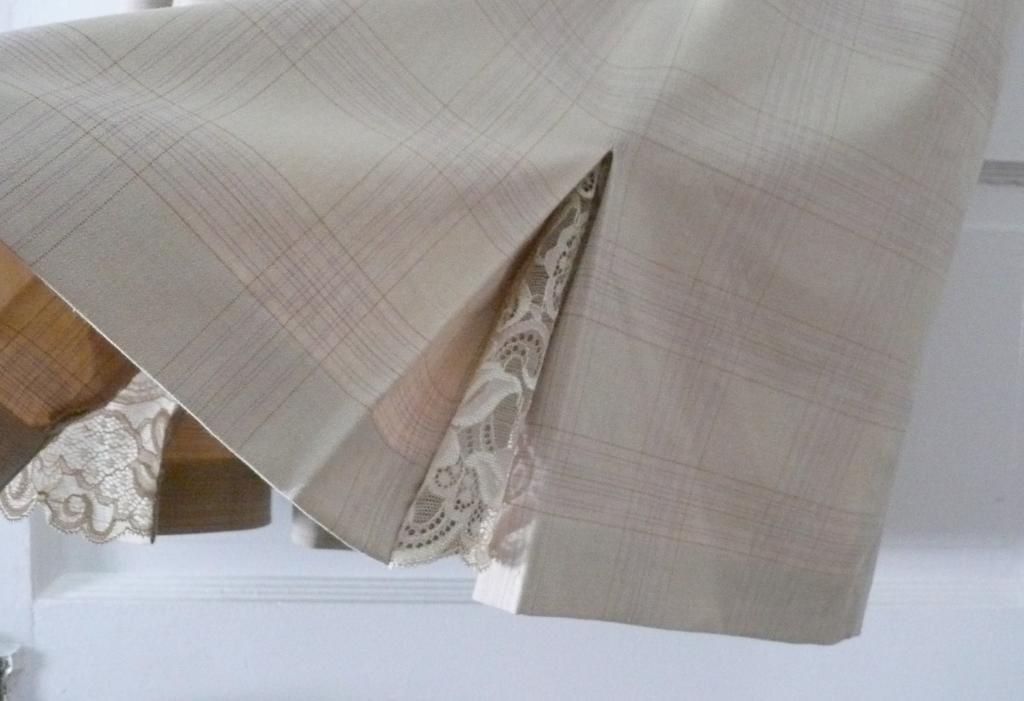 ;
5. 20W VALERIE STEVENS Lace insert kick pleat skirt - $ 18 shipped
Again, bad picture. This skirt is beige-y with beige lace insert on the kick pleat.
21" across waist. This skirt falls to right below my knees at 5'4". Fully lined, very work appropriate.
Excellent used condition.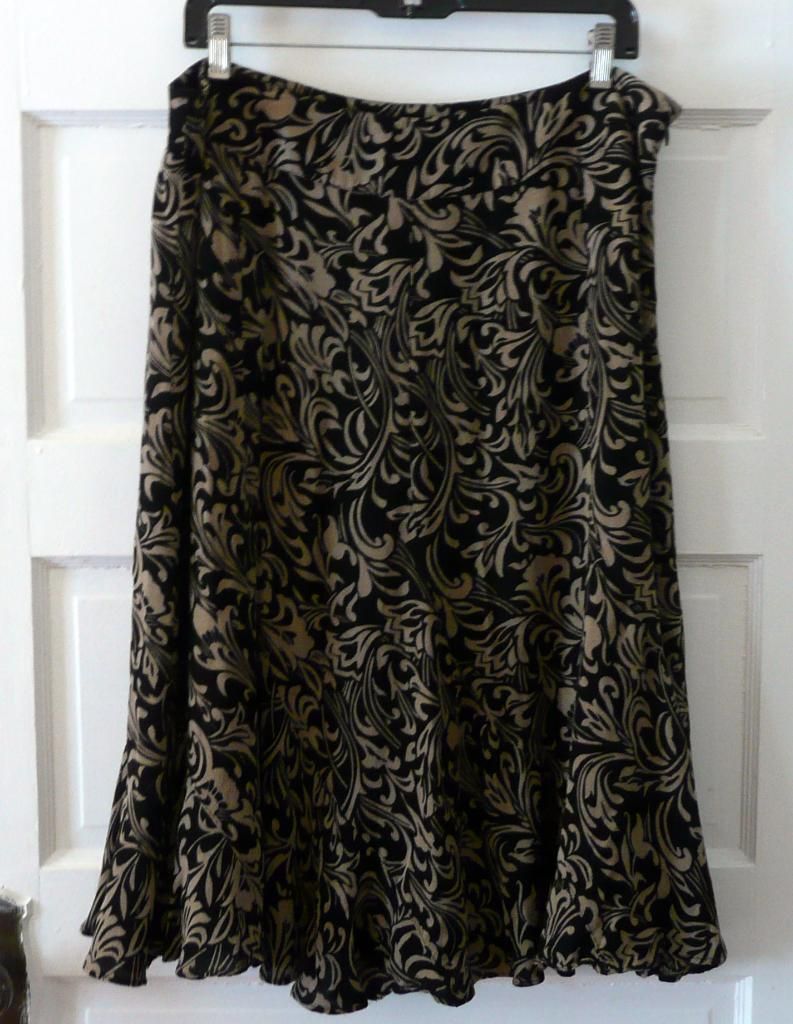 6. 16W JONES NEW YORK subtle flounce hem skirt - $18 shipped
Waist measures 18" across. It hits me mid calf at 5' 4". Fully lined, very soft, high quality and work appropriate.
I think I've worn it maybe 2-3 times.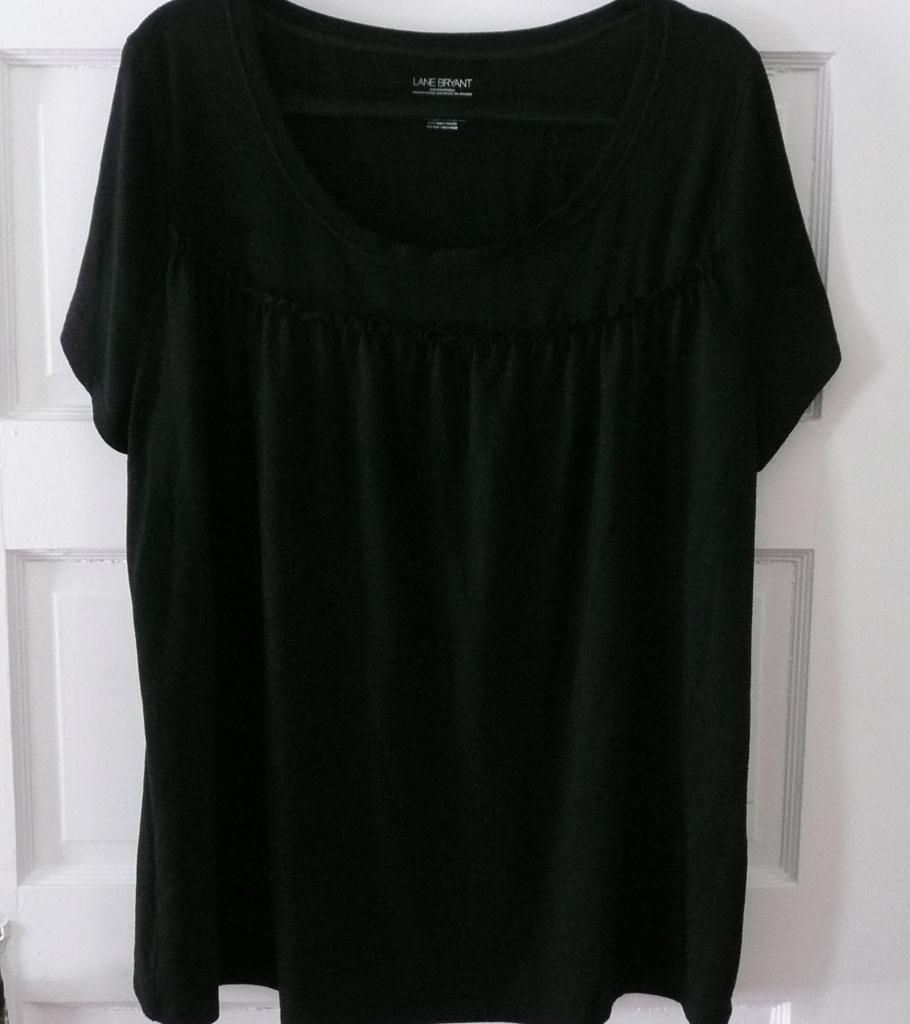 7. 20/22 Lane Bryant ruffle tee - $12 Shipped
Good used condition, no fading.
8. 14/16 AVENUE magenta top - $13 Shipped
Good used condition
9. XL LIBERTY OF LONDON for TARGET top - $20 shipped
In terms of sizing, this top runs larger than your typical XL, so like a smallish 1X?
Not quite tunic length. At 5'4" it barely covers my butt. Excellent condition.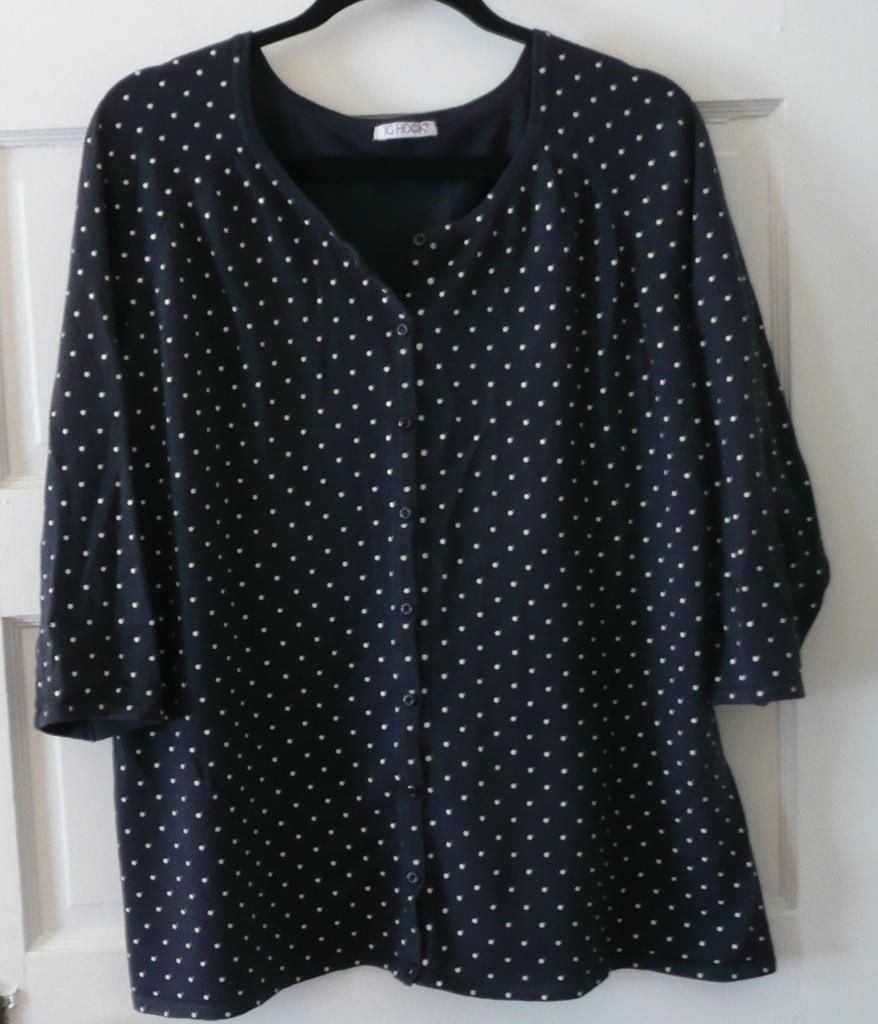 10. JG HOOK navy polka dot cardigan - $15 shipped.
I took off the sizing tag but i believe it was labeled 1X - measures 24" across the chest
Just a tiny bit of fading but still tons of life left!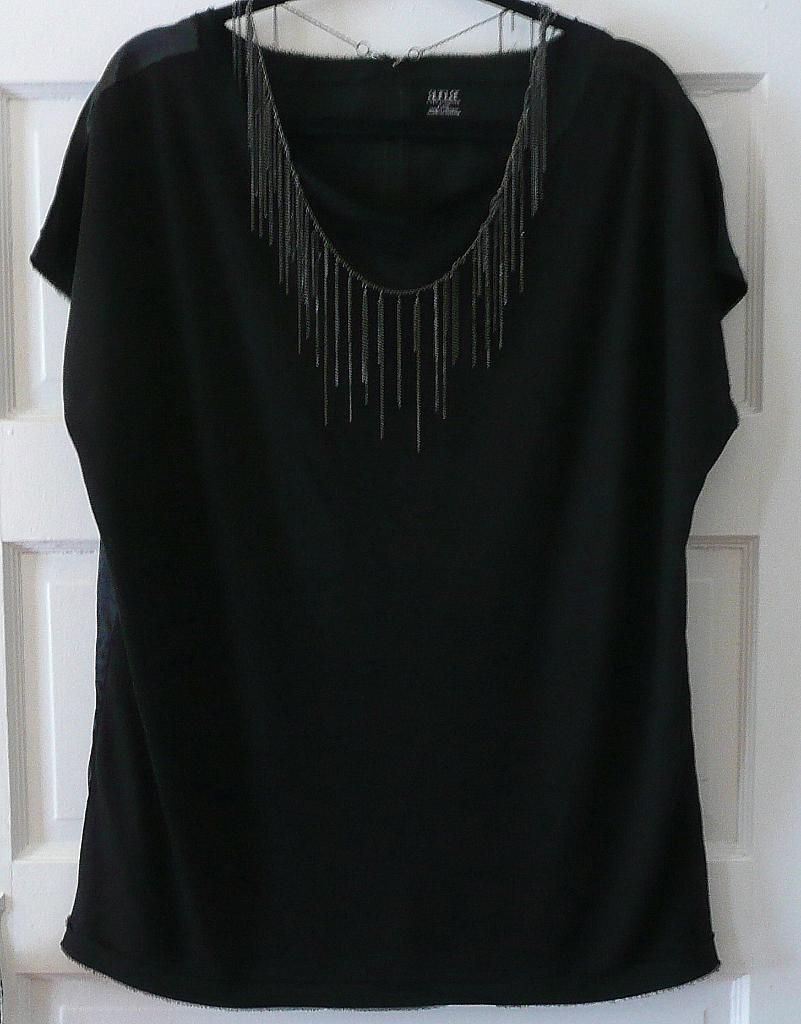 >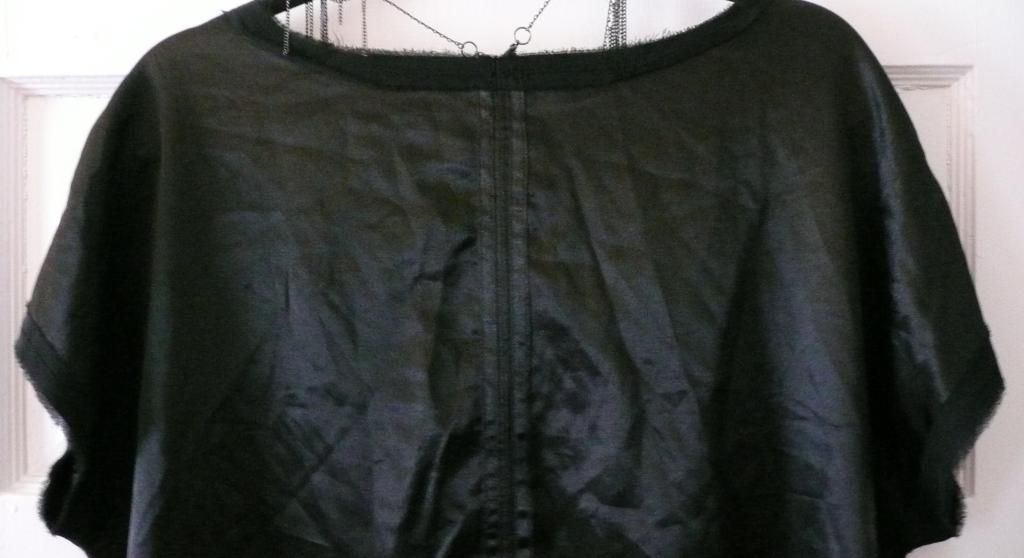 11. XL A.N.A Necklace tee - $15 shipped.
Not sure if I've ever worn it, maybe once or twice?
Front is knit, back is satin. Raw chiffon trim on collar, armhole and hemline. Necklace is removable.
Runs larger than your typical XL - sizing is more like a smallish 1X.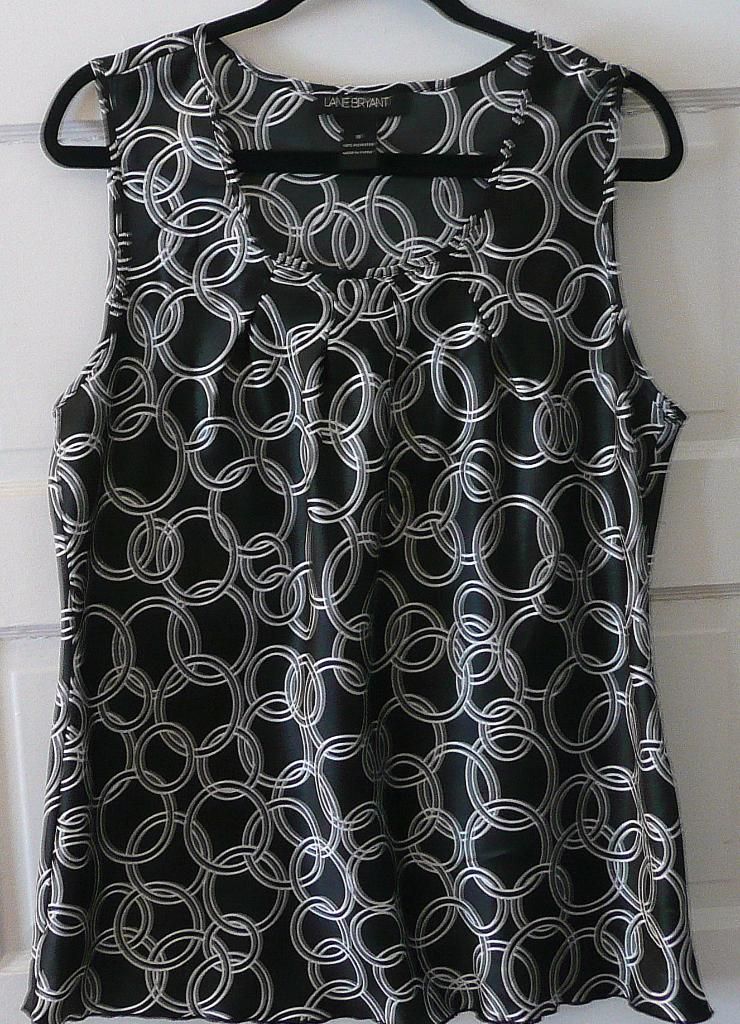 12. Size 16 LANE BRYANT tank top - $12 shipped.
Silky feel polyester shell. I like these shells under blazers and cardigans because this doesn't cling to my boobs or belly.
Worn several times but shows virtually no wear.
12. XL FASHION BUG feather tee - $13 shipped
Worn once. This top will work for 1X as well.
13. 2X FASHIONBUG summery woven top - $13 shipped.
Woven cotton. Tie waist.
The top button is missing
(I haven't felt the need to replace it)
14. 16/18 FADED GLORY red check bib top - $13 shipped.
Woven cotton top. Red and navy blue checks.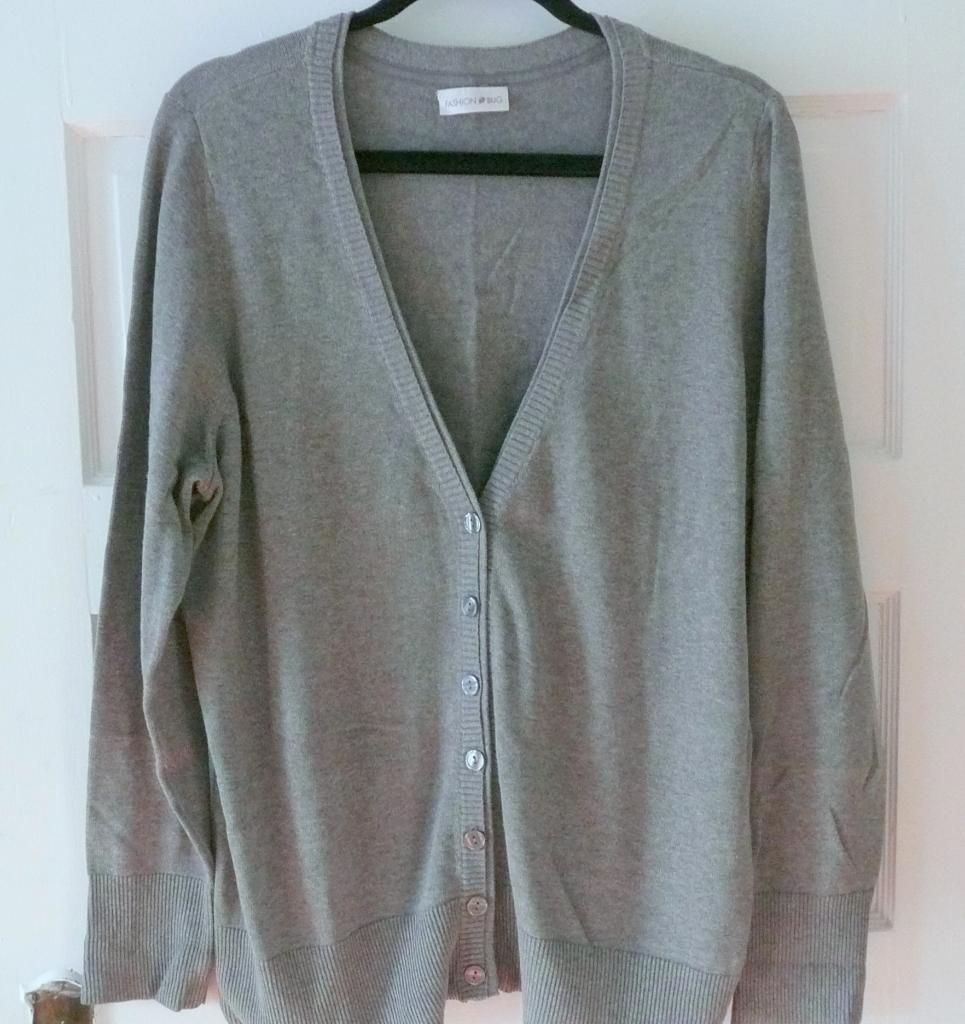 15. FASHION BUG grandpapa sweater - $17 shipped
I took off the sizing tag but i believe it was a 1X. Chest measures 23" across. Relaxed fit.
Mid-weight cotton sweater that's suitable for early fall.
XL 1X 2X